ARNICA
Arnica is used for bruises, sprains, muscle soreness, and muscle spasms often associated with sports activity. Arnica is also used to treat muscular aches, joint pain, and arthritis.
It is believed that the arnica plant has anti-inflammatory properties. Arnica has also been used for wound healing, superficial phlebitis, inflammation caused by insect bites, and swelling caused by broken bones.
CALENDULA
Calendula oil is a natural oil extracted from marigold flowers (Calendula officinalis). It's often used as a complementary or alternative treatment.
Calendula oil has antifungal, anti-inflammatory, and antibacterial properties that might make it useful in healing wounds, soothing eczema, and relieving nappy rash. It's also used as an antiseptic.
CHICKWEED
The flowers, leaves, and stems of chickweed have long been used to make oral decoctions, extracts, and teas. Today, chickweed is more commonly used in topical ointment form to treat a variety of skin conditions. The consumption of chickweed, while common in some cultures, is typically avoided due to the risk of side effects.
It is believed to treat the following skin conditions
Burns
Contact Dermatitis
Diaper rash
Eczema
Insect Bites
Itchy Skin
Psoriasis
Rashes
Wounds
Splinters
Rabies
Joint pain
CHAMOMILE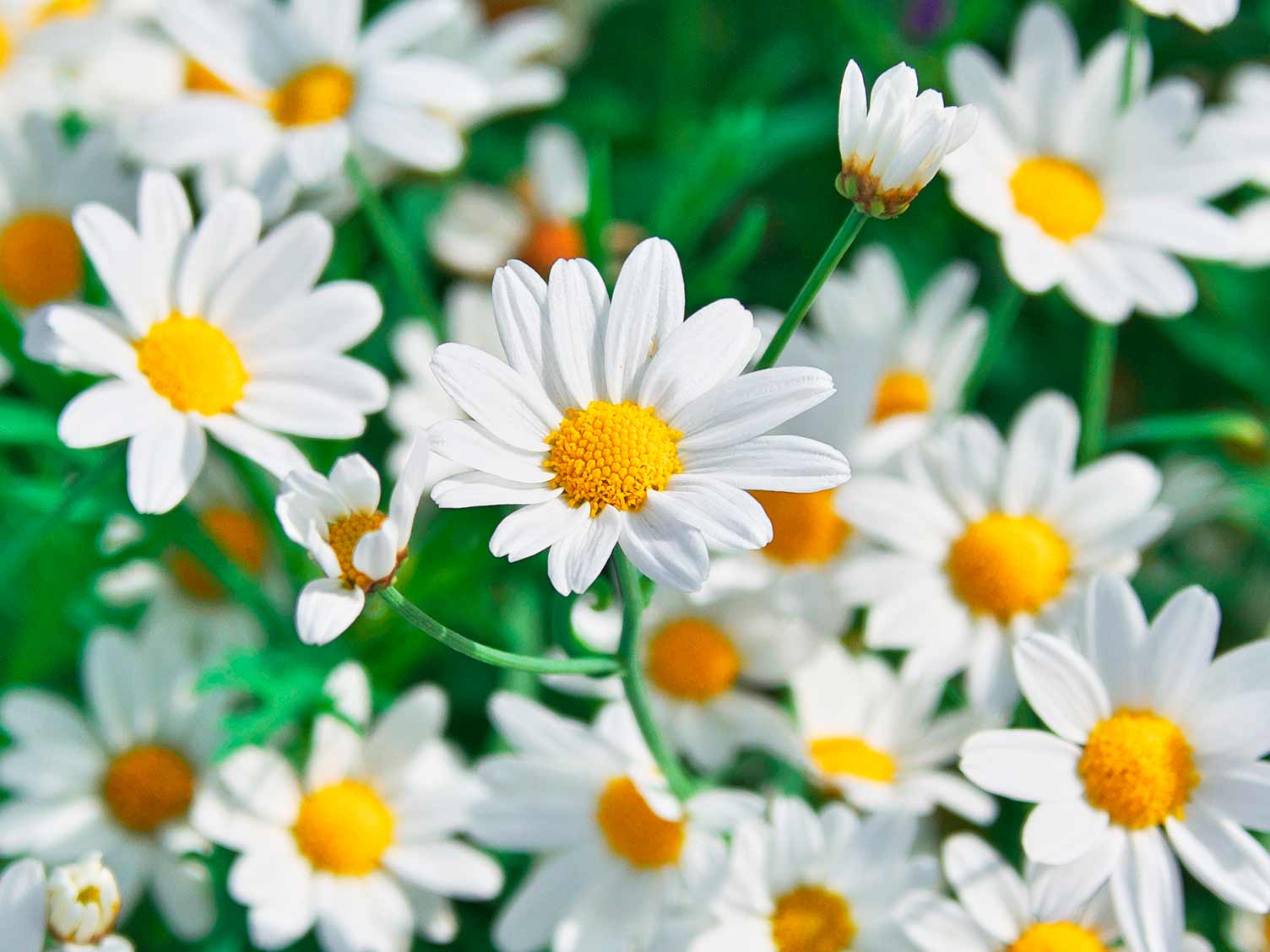 The use of chamomile in skincare has been traced all the way back to Ancient times, including ancient Egypt, Greece and Rome. Today, chamomile is still ingested and applied to the skin for its anti-inflammatory properties. To add the skin-loving properties to this balm, coconut oil is infused for several weeks with chamomile herb
CINNAMON BARK
In foods, cinnamon is used as a spice and as a flavouring agent in beverages.
In manufacturing, cinnamon oil is used in small amounts in toothpaste, mouthwashes, gargles, lotions, liniments, soaps, detergents, and other pharmaceutical products and cosmetics.
Cinnamon bark contains an ingredient known as tannins, which are an organic substance common in many different tree barks. Tannins are particularly useful medicinally for their astringent properties when treating wounds. These tannins tend to draw blood and tissues back together, which is why it aids in treatment of wounds. Moreover, it can also be a beneficial anti-inflammatory agent
Our organic Cocoa butter is high in essential fatty acids, and has the ability to hydrate and nourish the skin and improve its elasticity and tone. Cocoa butter prevents and minimizes the appearance of scarring and stretch marks. One of the reasons that cocoa butter is so valuable is its high concentration of antioxidant compounds, including oleic acid, palmitic acid, and stearic acid which prevents aging. The moisturizing effect of cocoa butter effectively treats and fades dark circles under the eye as well.
Our organic virgin cold pressed Coconut Oil  is used to create an oily, protective barrier on the skin.  It is high in healthy fats and emollients making it perfect for skin and hair care. Coconut oil is known to reduce  inflammation, keeps skin moisturised and helps heal wounds. The medium-chain fatty acids found in coconut oil also possess antimicrobial properties that can help treat acne and protect the skin from harmful bacteria.
Our organic Cocoa powder is a natural plant derived extract rich in the trace minerals of magnesium, calcium and iron, rich in antioxidant and smells great. 
COMFREY
It is a compound called allantoin, found in the roots and leaves of comfrey, that makes this herb so beneficial. Research suggests that allantoin helps the body grow new skin cells and also has the ability to help in regeneration of connective tissues. `
Comfrey also possesses high amounts of tannins and rosmarinic acid and tannins that help in skin cell growth. Other helpful compounds include mucopolysaccharides, vitamin B12, antioxidants, and proteins.
Comfrey is known to be a skin-friendly herb. As mentioned before, comfrey is rich in allantoin, a compound which comes packed with chemicals that aid in cell regeneration and growth and helps protect your skin from damage. Because of this property, comfrey offers a number of skincare benefits such as:
Moisturisation :Poultices and ointments made from comfrey leaf oil help nourish and moisturize your skin leaving it soft and supple. Being herbal in nature, this is perfect for those whose skin is sensitive to chemicals.
Skin Toning: Comfrey herbs have astringent properties, which helps draw the cells together so that your skin appears tight and toned.
Removal of Blemishes: The allantoin contained in comfrey herb helps fight unwanted dark spots and blemishes on your skin. The moisturizing properties of this plant will also help smooth out rough and damaged skin and remove dead skin cells. Applying comfrey oil or ointments regularly will leave you with flawless, blemish-free skin.
Cures Skin Diseases and Conditions: The allantoin content in comfrey leaves and roots with their ability to repair damaged cells and produce new ones may help speed the healing of skin burns, insect bites and rashes, skin ulcers, and bed sores. It can cure various skin conditions like psoriasis, a condition where the skin becomes itchy and red and has scaly patches, and eczema, where patches of skin become rough and inflamed, causing painful blisters. You can either choose to directly apply comfrey ointment or a poultice made from the crushed leaves of the herb or by drinking comfrey tea made from comfrey root powder extract.
Treating open wounds and Diabetic Sores: Comfrey leaves can be crushed, juiced, and applied as a wet paste directly on open wounds and diabetic sores. This can help stop germ build-up that may be responsible for causing infections.
Healing Bruises and Bleeding :Comfrey leaves and roots are rich in tannins, a kind of compound that has an astringent effect on blood vessels. It is the tannin that is solely responsible for making comfrey herb so effective in controlling bleeding. Therefore, applying a poultice made of comfrey root powder and leaf juice, or drinking tea made of comfrey root powder can greatly help in curing nosebleeds, bleeding in skin wounds, and in reducing and speeding the healing of bruises.
Repairing Bone Fractures: Applying comfrey oil to torn ligaments or fractured bones when it's not possible to place casts can help in promoting fast healing. The rosmarinic acid in comfrey aids in the regeneration of new cells and can even reconstruct torn and injured muscles.
Relieving Pain and Inflammation: Ancient Greeks and Romans turned to the comfrey leaves to heal fractures. The anti-inflammatory properties of this herb make it very effective in healing pain quickly. Drinking comfrey tea or applying a poultice directly to aching joints can also help cure rheumatoid arthritis and osteoarthritis.
Nappy rash: Ointments and mild poultices made using comfrey leaf extracts can help relieve babies from nappy rash. This potent, yet mild herbal potion works gently on your baby's delicate skin. It is, however, best to first test this ointment to see how your baby's skin reacts to it. Apply a little bit first to do a small patch test. If that part of your baby's skin doesn't show any signs of irritation, you can continue applying the ointment.
Cinnamon oil contains biomarkers which help reduce skin inflammation, clearing rashes and acnes. It works well for clearing coughs and colds and will help relieve pain, protect against insects and stave of infections. 
Clove oil contains eugenol which is a powerful antiseptic, anti inflammatory and carries antioxidant properties which help aid with acne – specifically killing biofilms and bacteria which create acne.
Eucalyptus Essential Oil supports the respiratory system and soothes physical discomforts. The healing benefits of Eucalyptus Oil can be attributed to its anti-inflammatory and antispasmodic properties and is useful for colds and flus and works as a decongestant and antiseptic agent.
FRANKINCENSE ESSENTIAL OIL
Frankincense is known for its antiseptic, astringent, carminative properties not only to strengthen the skin's elasticity but help it to reduce skin irritations, scaring, acne and heal wounds.
Frankincense carries strong anti-inflammatory properties that helps enhance the body's immunity and stave of illness.
Helps boost your immune system
Great for digestive system
Reduces respiratory system
Ginger helps soothe and calm digestive issues. Ginger has also been recognised as an aphrodisiac. This oil is warming and can aid circulation while also encouraging the elimination of toxins and bacteria in the skin and body. 
Honey contains significant natural antioxidant properties that aid in rejuvenating the skin and protecting it from the damaging effects of UV rays. Honey is an anti-bacterial agent and also acts as a humectant meaning it is a water-binding agent.
Our Hemp Seed oil is Premium quality cold pressed, 100% Australian, hypoallergenic, raw whole food, cold pressed from one ingredient, hemp. It contains the perfect 1:3 ratio of the essential fatty acids omega-3 and 6, making it perfect for everyday health!